JAYP connects, empowers, and engages young professionals between ages 21 and 40 in the greater Joliet area.

The Joliet Area Young Professionals (JAYP) is a division of the Joliet Region Chamber of Commerce and Industry. It was developed to establish social and professional development opportunities for young professionals. Our vision is to cultivate a new generation of young professionals that take an active role in serving and empowering the Joliet community socially and professionally while being civically-engaged. JAYP also strives to enhance the vitality of the Joliet Region by creating a strong community of young professionals.
In order to continue to offer quality programs and exciting events, we have a very brief survey for you to take.  Please click here to be directed.  Thank you for helping us stay relevant to our members.
WHY JOIN
Why Join?
Build lasting personal and professional relationships
Give back to the community
Access educational and professional resources
Advance your leadership skills
CALENDAR OF EVENTS
ShamROCKED – March 10th, 2020
5-8pm  @ The Joliet Area Historical Museum
CLICK HERE for more details or to register
All of the below are subject to change, for the most updated calendar of events, please visit Chamber Calendar of Events

JAYP Social Series:  Free Event to members of our Young Professionals group.  Meet other and build relationships with area professionals.  All are welcome.

February 12 – Will County Brewing – 5-7 pm
March 19 – McWethy's – 5-7 pm
April 16 –  Juliet's – 5-7 pm
May 21 – Industry Tap – 5-7 pm
June 18 – Skooters – 5-7 pm
July 16 – Craft'd – 5-7 pm
August 12 – Jamesons – 5-7 pm
September 17 – Cork Wine Bar – 5-7 pm
October 15 – Mad Hatchet Brewing – 5-7 pm
November – TBD
December – TBD
Wednesday Lunch Events:  Casual lunch meet-ups to network, catch up with an older friend or meet a new one.  No cost. Lunch is not provided. 
February 12 – Anthony's – 12 -1 pm
March 11 – Heroes West – 12 -1 pm
April 8 –  Great American Bagel – 12 -1 pm
May 13 – Barolos – 12 -1 pm
June 10 – OMG Pho – Shorewood – 12 -1 pm
July 8 – Chevere Latin Cafe – 12 -1 pm
August 12 – Jamesons – 12 -1 pm
September 9 – McBride's – 12 -1 pm
October 7 – Hop Scotch & Vine – 12 -1 pm
November 11 – Juliet's – 12 -1 pm
December 9 – Catrina's Mex – 12 -1 pm
BOARD OF DIRECTORS
Chair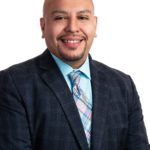 Robert Miranda
First Midwest Bank
Vice Chair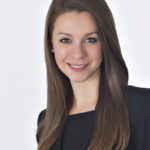 Theresa Dollinger
Castle Law
Past Chair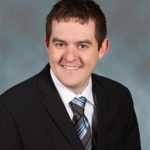 Tom Kentner
Heartland Bank & Trust Co.
Treasurer
Secretary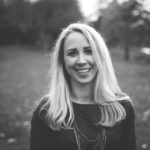 Jayne Bernhard
City of Joliet
Members At Large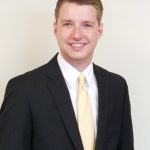 John Gillmann
Hometown National Bank
Cameron Lythberg
Lythberg Law, LLC.
Skyler Reed
Nowacki Insurance Agency
Shykira Richards
Chicago Urban League
SOME PAST EVENTS & PROGRAMS
Take a look at some of the past social events, volunteer projects, and professional development seminars

Joliet Slammers suite night
Chicago Blackhawks bus trip
Chicago Cubs bus trip
Chicago White Sox bus trip
Book of Morman play bus trip
Werk Force Brewing tour
Revolution brewing tour
Texas Hold 'Em tournament
Brunswick Zone bowling
BMW ride along at Autobahn Country Club
Relay 4 Life Volunteer
Big Brothers Big Sisters bowling nights and Haunted Trails
Will County Forest Preserve clean up
MorningStar Mission food service
First time home buyer seminar
Speed networking
LinkedIn and other social media seminars
Investing for your future seminar
Personal credit seminar
Time management seminar
Want to know more? We want to hear from you!
Call or email
Mike Paone, IOM
Vice President
Joliet Area Young Professionals Ex-Officio
Ambassador Committee Liaison
815.727.5371 -or- mpaone@jolietchamber.com
Joliet Area Young Professionals Photo Gallery
Joliet Area Young Professionals "Make Yourself Official" video campaign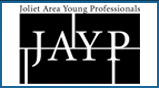 SIGN UP TO RECEIVE NEWS & UPDATES
BECOME A MEMBER
Our members range from recent grads to CEOs and everything in between. We are united by our desire to make the Joliet area a more vibrant place to live, work and play.
JAYP membership is open to anyone in the 21-40 age bracket. We are a division of the Joliet Chamber of Commerce, but chamber membership is not required to join. The cost of membership is $45 for individuals associated with a Chamber member and $100 for individuals that are not.
Mail Application to:
JAYP
Attn: Mike Paone
63 N. Chicago St. Joliet, IL. 60432
or Fax to:
815.727.5374
Attn: Mike Paone
---
MEMBER DIRECTORY 
View our JAYP Member Directory