History
the Joliet region has enjoyed the benefits of strong voluntary leadership since it's founding in 1852. As the region continues to experience commercial and residential growth, there is a continuing need to develop an expanding foundation of leadership. Our future demands the development of skilled, committed leaders who understand the region's strengths and needs.
Patterned after community leadership programs across the country, the Joliet Region Chamber's Community Leadership School will celebrate its 41st "class" in 2019.   Each year, the program has grown and changed, seeking to stay abreast on the latest issues, trends and challenges facing our region.
Participants
Enrollment in the Community Leadership School is open to individuals from all organizations and professions. The main criterion is a willingness to become involved in community leadership.  The maximum class size is 40 participants.  Seats fill quickly so do not delay!
Organizations are encouraged to sponsor promising young executives, new managers and other individuals who want to make the Joliet area a better place to live. Participants gain a broad understanding of the concerns and activities of governmental bodies, agencies and organizations serving the region.
Sessions
The sessions for the 2019 Community Leadership School will be held from January through March. A brand new format is in the planning stages, so check back for more information on these exciting and impactful improvements. A continental breakfast is served at each session. During this intensive 11-week period, students will hear from and interact with a panel of guest speakers from area businesses, government, education, labor and community -based organizations to discuss a variety of current events.
Students will be required to participate in an in-depth, team research project. The research project will require additional out of class time and participation. Presentation of group projects will be made after during the final class meeting.
Schedule
Day / Time / Location to be announced
The project presentations and graduation banquet will be held on the final day.
Sessions will meet at various locations throughout Joliet. This will provide an additional opportunity to become familiar with Joliet's business community. Locations will be announced in the confirmation packet provided to all participants.
Topics
Each Session is designed in a panel/presenter format. Specific issues and topics concerning the Joliet/Will County area are selected for study.
Networking Your Business
Region in Transition
Area Legislative Update
Health & Wellness
Leadership and Volunteerism
Social Networking
Ethics in Business
Education and Business
Personal Leadership Skills
Joliet: Past, Present & Future
Project Presentations
Graduation Banquet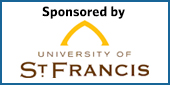 Enrollment
CLS Brochure
CLS Application
Contact:
Trish Mann
(815) 727-5371 | tmann@jolietchamber.com

Mission & Purpose
The mission of the Community Leadership School (CLS) is to help develop excellence in leadership development.
CLS is designed to:
Develop responsible community leadership.
Foster community awareness and involvement among talented individuals who display leadership leadership potential.
Develop a "shared vision" for a better future.
Provide participants an opportunity to develop valuable networks of resources.
Guarantee a strong corps of volunteer leaders for the Joliet Region.