7th Annual New Orleans North – Friday, June 8
New Orleans North is an early summer outdoor Mardi Gras-style event. It features bands, beer tents, and Cajun Food. The New Orleans atmosphere is enhanced with Hurricane drinks, a stilt walker, jugglers and other street performers.
Admissions:
Must be 21 or over
$7 pre-sale admission – Buy your tickets online today!
$10 at the door
Open to the public
Stop into the Joliet Chamber office, 63 N. Chicago Street in downtown Joliet
Tickets may also be purchased at the following businesses:

TCBY Frozen Yogurt, 930 Brookforest (Rt. 59)
Johansen & Anderson, 925 Plainfield Rd.
Great American Bagel, 1101 Essington Rd.
First Midwest Bank (Jefferson & Infantry branch)
David Nelson Jewelers, 1312 W. Jefferson St.

A percentage of the proceeds will support local charities
Outdoor Festival Location:
Downtown Joliet N. Chicago St./Van Burren
Parking available on downtown street/lots, public parking garages on Ottawa & Scott Streets
SPONSOR NEW ORLEANS NORTH
Contact us A.S.A.P To Become a Sponsor
For additional information, or to become a sponsor, please contact: Mary Jaworski at the Joliet Chamber of Commerce. Phone: (815) 727-5371 or Email: mjaworski@jolietchamber.com
INTERESTED IN VOLUNTEERING OR TICKET SHARING?
VOLUNTEER
We are seeking friendly, smiling faces to volunteer at New Orleans North! Volunteers are asked to help at entrance gates, sell drink tickets, serve cold beverages and more! As a thank you for helping, volunteers are welcome to attend the festival at no charge!
TICKET SHARING
Looking for a simple way to earn extra money for your charity, club or organization? Consider selling tickets to one of downtown Joliet's well attended festivals – New Orleans North. For every $7 pre-sale ticket sold by your club receive back $2.00!


2018 Entertainment Schedule
New Orleans Own PAUL SANCHEZ with Bonerama's Brass Section

Joliet Native Miss Sophie Lee & the Parish Suites
Local Favorites The Big Lagniappe
In an effort to truly mirror the streets of New Orleans, our event will also feature carious performers:
Stilt Walker
Live Music
Mime
Fire Eating Performer
LED Hula Hoop Circus Performance
2018 Food Court Vendors
Food Court features:
Pineapple Bowls
Bo's Bacon Cheeseburgers
Loaded Tots
Conewich Breadcones
Ribs
Pork Sandwich
Brisket Sandwich
Beans & Slaw
Soft Shell Crab Po' Boy
Chicken-Andoville Po' Boy
Gumbo
Prochetta
Pizza
Hot Chips
Beignet
Cheesecake
Shaved Ice
N'awlins Style BBQ Shrimp
Red Beans 'n Rice (Vegetarian & GF) or w/Andouille
Banana's Foster Cake
2018 Street Vendors
Street Vendors:
Nothing Bundt Cakes
New Orleans North T-shirts by Suburban Tees Screen Printing & Embroidery
Wish Upon A Star
Custom made jewelry by Something Different by Vivian
Bags & Boxes
Chicagoland Speedway
Rock In Roe Boutique
Designs by Joyce Boutique
New Orleans North Event Photos
New Orleans North Countdown
2017 EVENT SPONSORS
---
TENT SPONSORS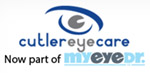 ---
KOOZIE SPONSOR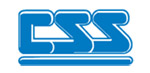 ---
BEER TENT SPONSORS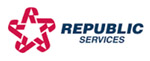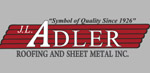 ---
VOLUNTEER SPONSOR

---
WELCOME SPONSOR


---
BEAD SPONSOR

---
OPEN MIC SPONSOR
---
HOSPITALITY SPONSOR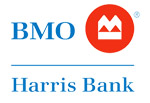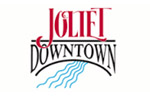 ---
BOURBON STREET SPONSOR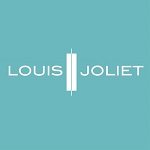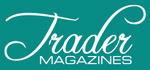 ---
STREET VENDOR SPONSOR

---
ACOUSTIC STAGE SPONSOR

ADDITIONAL SPONSORS
Zydeco Sponsors
Alpha Media USA
Silver Cross Hospital
Heritage Corridor CVB
Voyager Media
Cajun Sponsors
University of St. Francis
Presence Saint Joseph Medical Center
Kavanagh Grumley & Gorbold, LLC.
The Private Bank
Beaver Creek Enterprises, Inc.
The Wingate Hotel
Crawfish Sponsors
Heartland Bank & Trust
Joliet Junior College
Polley's Garage
Joliet Area Community Hospice
Blackburn-Giegerich-Sonntag Funeral Home
Abri Credit Union
Wermer Rogers Doran & Ruzon, LLC.
Patricia Simpson, O.D.
Future Diagnostic Group
---
COMMITTEE MEMBERS
Bob Peters
ATA National Title Group
Catherine Yanikoski Adamowski
Cathedral Area Preservation Association
Clay Johnson
Joliet Technologies L.L.C.
Donnie Chestnutt
Providence Bank & Trust
Jeff Thompson
Northern Insurance
John Simpson
Frank Burla & Sons Builders, Inc.
Ken Plante
Plante & Associates, Inc
Kim Cunnea
Providence Bank & Trust
Loren Yaksich
United Way of Will County
Monica Bibian
D'Arcy Automobiles
Mr. Christopher Adler
Adler Roofing and Sheet Metal, Inc.
Mr. Lindsey Heavener
City of Joliet
Mr. Michael D Hennessy
United Way of Will County
Mr. Rick Cronholm
Johansen & Anderson, Inc.
Rick Waggoner
Hometown National Bank
Rosie Verdin
Midland States Bank - Joliet Branches
Tom Grotovsky
Great American Bagel
Tom Grutzius
City of Joliet