Government Affairs Roundup
"Your Timely Roundup of Local, State, and Federal Updates"
Chamber members:
A reminder about an item shared on Tuesday. Our local American Red Cross of the Illinois River Valley office has announced that we have now reached a critical point and are announcing that the American Red Cross is facing a national blood crisis – its worst blood shortage in over a decade, posing a concerning risk to patient care. Blood product distributions are outpacing donations. At times, as much as one-quarter of hospital blood needs are not being met. At this time, they are not looking to add drives, due to staffing challenges, but ensure all appointments across all drives are filled.
This is truly a crisis. Doctors have been forced to make difficult decisions about who receives blood transfusions and who will need to wait until more products become available. Blood and platelet donations are critically needed to help prevent further delays in vital medical treatments.
Here are the ways you can help:
• Use the Blood Donor App, visit RedCrossBlood.org or call 1-800-RED CROSS (1-800-733-2767) to schedule your blood or platelet donation appointment.
• Send a personal message to your friends, family, and social networks.
• If you are a member of a local community organization, please consider sharing an email message with the group encouraging them to give now.
Today's roundup email contains additional information about some recurring topics such as inflation and jobs. Also take a look at info on voting rights bill, electric vehicle parking mandates, and the Illinois Capitol building remodel. Look for information next week regarding our chamber platform for legislative issues.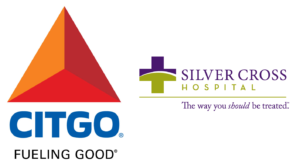 *Government Affairs Roundup brought to you by CITGO & Silver Cross Hospital*
U.S. Inflation Hit 7% in December, Fastest Pace Since 1982
U.S. inflation hit 7% in 2021 as pandemic-related supply and demand imbalances, along with stimulus intended to shore up the economy, put the biggest pressure on prices in nearly four decades.
The Labor Department said Wednesday the consumer-price index—which measures what consumers pay for goods and services—rose 7% in December from the same month a year ago, up from 6.8% in November. That was the fastest pace since 1982 and marked the third straight month in which inflation exceeded 6%.
The so-called core price index, which excludes the often-volatile categories of food and energy, climbed 5.5% in December from a year earlier. That was a bigger increase than November's 4.9% rise, and the highest rate since 1991. On a monthly basis, the CPI increased a seasonally adjusted 0.5% in December from the preceding month, decelerating from October and November.
"There is still tremendous momentum when it comes to inflation right now. While inflation is likely to peak in the next few months, the overall pace is going to remain a challenge for consumers, businesses and policy," said Sarah House, director and senior economist at Wells Fargo.
The last time consumer prices clocked in at such an annual increase was in June 1982, but the circumstances were very different from today. While inflation right now is rising, back then it was falling after peaking at 14.8% in 1980, when Jimmy Carter was still president and the Iranian revolution had pushed up oil prices. By then, newly installed Federal Reserve Chairman Paul Volcker had set out to crush inflation by raising interest rates dramatically, causing a brief recession in 1980. As rates reached 19% in 1981, a much deeper recession began. By the summer of 1982, both inflation and interest rates were falling sharply.
Today, the Covid-19 pandemic has caused supply-chain disruptions, and a shortage of goods and materials—particularly autos—coupled with strong demand from consumers flush with the benefits of government stimulus are behind the inflation surge.
Prices for autos, furniture and other durable goods continue to drive much of the inflationary surge, fueled by largely pandemic-related imbalances of supply and demand that most economists expect to fade as Covid-19's impact on economic activity eases. Prices of used cars and trucks soared 37.3% in December from a year earlier, while living room, kitchen and dining room furniture jumped 17.3%.
Economists and the Federal Reserve expect inflation to ease this year as supply bottlenecks clear and demand normalizes, but the Omicron variant of Covid-19 has renewed uncertainty about the economic outlook as the pandemic continues. Constance Hunter, chief economist at KPMG, expects the booming demand for goods to reverse in the first half of 2022, easing overall price pressure. "I do think we'll get back to some semblance of normal as people run through their savings and, hopefully, as we move past Omicron," she said.
Fed Chairman Jerome Powell in congressional testimony Tuesday said he was optimistic supply-chain issues would ease this year and help bring inflation down. However, he also noted that the smaller U.S. labor force "can be an issue going forward for inflation, probably more so than these supply-chain issues," Mr. Powell said.
Global economic growth is poised to slow to 4.1% in 2022 from 5.5% last year, the World Bank forecast Tuesday. The report cited the effects of the Omicron variant, supply-chain disruptions, labor shortages and the winding down of government economic support. Growth is expected to slow further to 3.2% in 2023, the report said.
Federal Reserve Chairman Jerome Powell called high inflation a "severe threat" to a full economic recovery and said Tuesday the central bank was preparing to raise interest rates because the economy no longer needed emergency support.
Mr. Powell said he was optimistic that supply-chain bottlenecks would ease this year to help bring down inflation as the Fed takes its foot off the gas pedal. But, he said at his Senate confirmation hearing, "If we have to raise interest rates more over time, we will."
With Covid-19 flaring up across China, major manufacturers are shutting factories, ports are clogging up and workers are in short supply as officials impose city lockdowns and mass testing on a scale unseen in nearly two years. Stella Yifan Xie, Yang Jie and Dan Strumpf report.
• The prospect of continued disruptions in the world's second-largest economy is heightening fears of global economic ripples. Samsung Electronics Co., Volkswagen AG and a textiles company that supplies Nike Inc. and Adidas AG are suffering production hitches.
U.S. Chamber of Commerce President/CEO Delivers State of American Business Address
"The state of American business is competitive," said Chamber President and CEO Suzanne Clark in her State of American Business address today. "Businesses are not simply competing to win today, but to build a better tomorrow … to propel our country and world toward a brighter future of growth, solutions, and opportunity."
Despite the clear innovation, the resilience, and the dynamism of our economy, we have leaders who think the government needs to step in and impose a heavy hand.
• "If bureaucrats and elected officials don't stop getting in the way, we will stop them," Clark said. "We will challenge overreach and defend the rule of law at every turn, in every agency, and with every tool at our disposal … in Washington, in statehouses, and in the courts."
Centered around the theme, "Competition for the Future," Clark addresses three key challenges:
Worker shortage:
• She called for doubling the number of people legally immigrating to the U.S.; a permanent solution for the "dreamers;" and the removal of barriers to work facing parents, those without broadband access, and formerly incarcerated individuals.
• "Let's ensure everyone in this country has the skills, the education, and the opportunity to go as high and as far as their hard work and talent will take them—for the 11 million jobs that sit vacant today," she said. "And for the jobs of tomorrow that haven't even been invented yet."
Trade:
• The U.S. is falling behind on trade, Clark warned. "While other economies race to ink new deals, the U.S. hasn't entered an agreement with a new trade partner in a decade."
Supporting Pro-Business Leaders
• We need more politicians who are focused on winning over voters to their ideas, and then building broad coalitions to turn those ideas into good policy, Clark explained.
• "The U.S. Chamber is calling for a new movement of bold—and I mean bold—business advocates committed to defending those elected officials who dare to find the common ground necessary to enact durable policies to move our country forward."
"Competition will enable us to innovate our way through this pandemic. And it will help us use all of the challenges, disruptions, and opportunities accelerated by the pandemic to shape a new economic era that will define our future."
Learn more:
• Watch Clark's State of American Business 2022 keynote address.
• Read Clark's State of American Business 2022 keynote address.
Jobs Report is Puzzling
The December jobs report came out last Friday. Analysts expected the economy to add 450,000 jobs, but BLS reported businesses only added 199,000 – a huge miss. There was a split in the two surveys that comprise the report though. The business survey disappointed, but the households survey found there were more than 650,000 more people employed in December than in November. That is much more in line with expectations. Usually the two surveys have similar results. When they vary like this it can be hard to decipher what is going on.
By the numbers:
• The labor force grew by 168,000. There are 2.15 million fewer workers in the labor force than in Feb. 2020.
• There remain 3.5 million fewer Americans employed than in February 2020. At the December pace, it would take 18 more months to get back to pre-pandemic employment.
• Wages rose 0.6% from November, 4.7% annually – inflation is higher, so real wages are declining even with wages growing strongly.
The labor market was probably better in December than the headlines say. Also remember the data was pre-Omicron. So we do not know just yet what impact the surge in cases will have on the job market.
House passes voting rights package, setting up Senate filibuster showdown
The House passed voting rights legislation on Thursday in a way that is intended to set up a battle in the Senate over that issue as well as the filibuster.
The measure passed in a 220-203 party-line vote.
Senate Majority Leader Charles Schumer (D-N.Y.) has vowed to put the measure to a vote in the coming days before the Martin Luther King, Jr. holiday in a bid to highlight state laws approved by GOP-dominated state governments that Democrats say will make it more difficult for their supporters — including minority voters — to vote.
The manner in which the legislation was approved allows Schumer to bring it straight to the floor. But Democrats would need 60 votes — including 10 GOP votes — to get it to President Biden's desk given the filibuster.
Two Democratic senators — Joe Manchin of West Virginia and Kyrsten Sinema of Arizona — oppose making changes to the filibuster that would allow the voting rights measure to sidestep the procedural hurdle and be approved on a majority vote.
House Democrats already passed voting rights legislation last year, only to be stymied by a GOP filibuster in the evenly divided 50-50 Senate.
The sweeping legislation would establish federal standards for voting access, including allowing for same-day voter registration; establishing Election Day as a legal public holiday; requiring states to allow a minimum number of days for early voting; and allowing people to vote absentee by mail for any reason.
The package also includes provisions of a bill named after the late civil rights icon, Rep. John Lewis (D-Ga.), that would restore a provision of the Voting Rights Act of 1965 that required states with histories of voting rights violations to obtain clearance from the Justice Department before implementing new election laws. That provision was struck down by the Supreme Court in 2013 in the Shelby County v. Holder decision.
Republicans argued that Democrats' fears of voter suppression due to the new state-level GOP election laws were overblown. Rep. Rodney Davis (Ill.), the top Republican on the House Administration Committee, noted that some GOP-led states currently allow more days of early in-person voting than some Democratic-led states, comparing New York and Georgia. "This is not about voting rights. This is about power and control," Davis said.
Biden will meet with Senate Democrats later Thursday afternoon, two days after he traveled to Georgia to publicly urge his party to pass voting rights legislation.
During his Tuesday speech, Biden, who served in the Senate for 36 years, endorsed reforming the chamber's rules "whichever way they need to be changed to prevent a minority of senators from blocking action on voting rights." But expectations are low among Democratic senators that they'll emerge from the meeting united on a plan to enact the legislation Biden wants.
President Biden Pressured to Relook at Student Loan Forgiveness
Advocates and lawmakers are stepping up the pressure on President Biden to act on student loan forgiveness, focusing on it as a major issue some warn Democrats could pay for at the ballot box in the upcoming midterm elections.
Biden has been called on to work with Congress on the issue and provide more transparency about his authority to wipe out all federal student debt for millions of Americans. The extension once again of the student loan repayment pause amid record spikes in COVID-19 cases made advocates optimistic that more action will come out of the White House. "I think the administration needs to engage more with Congress on this because I think there's real concern," Sen. Bob Casey (D-Pa.) told The Hill.
Broad-based student loan forgiveness has gained support among Democratic leaders like Senate Majority Leader Charles Schumer (D-N.Y.), who are looking to Biden for support on the issue as the party prepares for a critical election year.
"Pressure is mounting from all fronts. It's mounting from grassroots, it's mounting from the public, and it's mounting from members of Congress. And the reality of the economy, the midterms, there are several pressures that are aligning. They really have to deliver," said Thomas Gokey, an organizer with the Debt Collective.
Federal student loan payments were first paused under a moratorium enacted under then-President Trump in March 2020. The freeze has been extended several times since under both the Trump and Biden administrations.
Biden last extended the hold last month amid a mountain of pressure from progressives and borrowers to forgo the previously set Jan. 31 date to lift the forbearance on student loans. At the time, Biden extended the temporary pause on federal student loans and interest accrual through the start of May.
A White House spokesperson told The Hill that the extension was a recognition "that while our jobs recovery is one of the strongest ever, millions of student loan borrowers are still coping with the impacts of the pandemic and need some more time before resuming payments."
The extension marked a short-term victory for advocates who had been urging Biden to lengthen the pandemic moratorium, while pointing to the surge in coronavirus cases fueled by the spread of the highly contagious omicron variant.
Bill Announced for Electric Vehicle Parking Spaces
A measure before the General Assembly would require new and renovated residential or commercial buildings to set aside parking spaces that could easily be converted into electric vehicle charging stations.
Rep. Robyn Gabel, D-Evanston, advanced House Bill 3125 through the House Energy and Environment Committee on Tuesday, noting she would work on an amendment to remove extra language that does not pertain to the parking provision.
Under the bill, newly built or extensively renovated residential buildings would have to make all spaces "electric vehicle capable," meaning they meet certain wiring requirements. Depending on the size of the parking lot, a certain number of spaces would have to be "electric vehicle ready," meaning they contain receptacles with the necessary voltage to install an EV charging station.
Residential buildings would be required to have at least six parking spaces ready for installation of charging stations. If there are one to six parking spaces, all spaces would be required to be EV ready. Buildings with 24 parking spaces or more would have to have at least one fully equipped charging station. Commercial buildings would need to set aside 20% of parking for EV ready spaces.
Neda Deylami, an EV advocate for the Sierra Club, said the passage of the bill is "more urgent" than ever to fight climate change and make personal transportation more affordable and convenient. "One of the best conveniences of an EV is that you can wake up to a fully charged vehicle in your own home. A privilege that is less certain for renters or those in multifamily homes who tend to have lower incomes overall as well," Deylami said.
Gabel said the cost of adding charging stations should not exceed $1,000, but Rep. Carol Ammons, D-Urbana, said she is concerned that extra costs could be created with the construction and installation of EV charging stations. "I'm concerned that people will start doing significant markups on the installation part of this that we probably won't foresee, and so some kind of control in that would be something I'm interested in as you work on this," Ammons said. Deylami said the bill would help establish guidelines that protect owners and renters from "unreasonable restrictions."
Building owners would be responsible for obtaining approval from associations in order to install a charging station, which must comply with the association's architectural standards and be installed by a licensed contractor.
Within 14 days of approval, owners would need to provide a certificate that names the association as an additional insured party. Owners would be responsible for paying for the installation, energy usage and any damage. But Kristofer Kasten, who represents the Community Associations Institute of Illinois, said his group doesn't oppose electric vehicles but that they have "some very practical concerns" about financial burdens and how the bill, as drafted, applies to associations.
If associations install EV charging stations in common areas for unit owners to use, the bill outlines that the association would need to develop terms of use and may need to create new parking spaces to help with the installation of charging stations. Associations would also be liable to unit owners for damages and would have to pay a civil penalty of up to $1,000. Kasten said he hopes there is a way to address the concerns to not impede building owners and renters. HB 3125 is the latest proposal to support the EV industry.
The Clean Energy Jobs Act, signed last year, sets a goal of putting 1 million EVs on Illinois roads by 2030, while the Reimaging Electric Vehicle Act creates incentives for EV manufacturers to expand or relocate to Illinois. The bill passed committee on a partisan roll call, although Gabel said she would continue to work on it before bringing it for a full House vote.
Illinois Capitol set for $224M renovation
The elegant sights and sounds of the Capitol will soon be masked by dusty specks of brick and mortar and blaring power tool drills as the 19th century symbol of state government business undergoes a massive renovation this year to meet 21st century needs.
It will be the second major construction project on the building in a decade and will force some legislative sessions to find new locations for the next few years, while also being a temporary inconvenience for school groups and other tourists who won't get to see the historic structure's full grandeur.
The project also presents a hefty price tag for Illinois taxpayers: $224.3 million.
The renovation is focused on the building's north wing and will include an underground parking garage and an underground conference center, and a two-level welcome center for visitors. In addition, there will be updates of everything from heating and cooling systems to plumbing and ventilation.
"Unfortunately when utilities and infrastructure are challenged to outlast their recommended lifespan, we are often forced to address maintenance emergencies that costs a significant amount more than a planned renovation," said Andrea Aggertt, the architect of the Capitol, who oversees the building's improvements.
The structure's iconic dome, taller than the U.S. Capitol's, will not be affected by the project. The project comes as the Old State Capitol, the Illinois statehouse up until 1876, which is a few blocks away and a noted tourist attraction, is also under renovation.
For this project, some construction has already begun in the basement, a section of the Capitol that's connected to tunnels leading to the William G. Stratton building to the west and the Michael J. Howlett building to the south. Prep work for the project began last year and the underground parking garage should be completed by early 2023, according to Aggertt's office.
The preliminary work includes asbestos abatement in parts of the building. In June, some legislative staff and other employees will be moving to other offices and won't be able to return until January 2025, around the time the project is slated for completion.
Scrapings on the north are evidence of consultants trying to figure out what was the original paint color when the building opened in 1888. The Capitol took about 20 years to complete at a cost of about $4.5 million. "If we're going to cut into all of these walls and replace the piping and the duct work and electrical that when we go back, we're going to restore the Capitol to what we call 'Capitol proper.' So that Capitol proper timeline we are focusing on is the late 1800s to the early 1900s," said Aggertt.
Security upgrades will be another priority for the north wing. In September 2004, an unarmed security guard was killed by a shotgun blast as he staffed a sign-in desk just inside the north doors. The killing prompted the installation of metal detectors and armed guards, as well as armed secretary of state police officers at the entrance.
As part of the latest project, a two-level entryway will be built for public access. Mezzanines between the first and second floors and the second and third floors were built in the 1960s and 1970s to give legislators more office space. Architecturally, they've proven problematic, Aggertt said.
"Unfortunately, there have been things that have destroyed what I'm going to call the fabric of the Capitol building over the years. Putting in the mezzanines, that was a huge one," Aggertt said. The mezzanine offices resulted in lowered ceilings barely tall enough for a tall person to pass under. State Sen. John Connor, whose office is on a mezzanine, said that's only really a problem for someone who is taller than 6 feet. He's about 5 feet 9. "This definitely (has) a flavor of its own because of the unusual way of subdividing the floor," said Connor, a Lockport Democrat.
The project will also aim to make the building more wheelchair accessible, Aggertt said. State officials promised the U.S. Department of Justice over 10 years ago to make 60% of the building's entrances compliant with the federal Americans with Disabilities Act. Right now, there is only one such entrance, on the building's west wing. "That means someone in a wheelchair can get in (those) doors, but they can't come in the north or the east and the south; while (there's) a ramp, that ramp slope does not meet ADA," Aggertt said.
Senate Republican Leader Dan McConchie, who uses a wheelchair, said the planned improvements are "long overdue" after not being prioritized in the past. "I mean, look, the Americans with Disabilities Act was passed over 30 years ago. And the fact that we still are so far out of compliance is really, you know, unfortunate," he said. "It is … high time that we made the people's house accessible for everybody."
McConchie said the lack of access has been a problem in areas where the Senate convenes. At a redistricting hearing earlier this year, handicapped seating for committee members was inaccessible. "So, I sat at a witness table because I couldn't get back to where any of the other members were," recalled McConchie, of Hawthorn Woods, who has served in the state Senate since 2016.
Many of the senate offices have limited accessibility. After he was elected, he had only a few to choose from. "There was only I think three out of over 20 offices that actually met accessibility standards," McConchie recalled. "So, I was limited in the number in which offices I could choose because, you know, most of them … either the doors weren't wide or other things. So, yeah, there's a whole bunch of issues. I mean, this typically happens with a very old building like that."
In the early 2010s, the Capitol's west wing underwent a $51.5 million renovation that included a new stairwell and doors, waterproofing, roofing and accessibility upgrades. The first floor of the west wing in the Illinois state Capitol building has been updated with new sprinklers, exit signs, fire alarms and a restoration of its paint, ceiling and decorative wall molding to make the area "Capitol proper," dating to the 1890s and early 1900s time period. The chandelier was selected to replicate a gas-fed flame. Notably, some copper-clad wooden doors cost nearly $670,000. Then-Gov. Pat Quinn suggested the improvements were too over the top. "We don't need a Palace of Versailles as our state Capitol," he said.
While Illinois is in a slightly better financial position, the north wing renovations will cost more than four times as much as the project a decade ago. Aggertt said the work will be funded by Pritzker's "Rebuild Illinois" plan, an ongoing six-year, $45 billion program to repair and upgrade roads, bridges, university buildings, state facilities and other infrastructure.
Despite the costs, Aggertt said it's buildings like the Capitol, around for nearly 150 years, that often need the most work. "What we're trying to do is to restore the building back to the timeframe when it was built. It's taken us a lot of studying and a lot of research to do that," she said. "But our plan is that this building will last another 150 years for many people to enjoy."
IDOT Virtual Workshops
The Illinois Department of Transportation will be offering several free, virtual workshops that will be hosted in January that may be of interest to some of our members. These workshops, entitled Building Blocks of Success, are designed for firms interested in participating in the Disadvantaged Business Enterprise (DBE) program and will focus on building skills to bid on state construction projects.
These workshops offer an opportunity for eligible small businesses in Will County to learn about the process for bidding on state construction projects. This is especially timely, as the ongoing Rebuild Illinois program is bringing millions of dollars' worth of construction projects to Will County.
Administered by IDOT, the DBE program provides minorities, women and other eligible small businesses opportunities to participate in highway, transit and airport contracts that are federally and state funded.
The workshop dates and topics are:
• Jan. 25, 10 a.m. to noon: QuickBooks: Setting Up your Company
• Jan. 26, 10 a.m. to noon: QuickBooks: Performing Day-to-Day Tasks
• Jan. 27, 10 a.m. to noon: QuickBooks: Reporting
Use this link for more information and to register for each event: https://www.eventbrite.com/o/idot-supportive-services-15629822218
Future topics covered include financing, additional QuickBooks training, estimating and bidding, insurance, management, steps needed to be certified as a DBE firm and more. Questions can be directed to IDOT's DBE Resource Center at (312) 939-1100. Businesses can find more information on being about a certified DBE at www.idot.illinois.gov/dbe.
Stay well,
Mike Paone
Executive Vice President
Joliet Region Chamber of Commerce & Industry
mpaone@jolietchamber.com
815.727.5371 main
815.727.5373 direct