Government Affairs Roundup
"Your Timely Roundup of Local, State, and Federal Updates"
Chamber members:
Talks begin to progress on a number of items that we're keeping an eye on. Notably, the Unemployment Insurance fund issue in Illinois, the Federal vaccine mandate argument for employers of 100 plus, and the up and down story of workforce.
Check out the end for some info on webinars, City of Joliet water project update, and an important message from the Red Cross.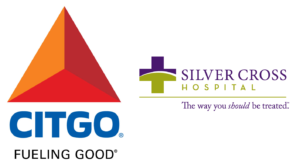 *Government Affairs Roundup brought to you by CITGO & Silver Cross Hospital*
Biden administration defends vaccine mandates in Supreme Court arguments
The Supreme Court's conservative majority on Friday sounded skeptical of the Biden administration's sweeping Covid vaccination-or-testing requirements for private businesses. The justices questioned the Labor Department's health rules, as well as a federal vaccine mandate for health-care workers, during oral arguments that were ongoing after nearly three hours.
The arguments, which started at 10 a.m. ET, kicked off with a lawyer for a national small-business group arguing against the private-business rules, which would apply to tens of millions of workers. National Federation of Independent Business attorney Scott Keller was grilled by the court's three liberal justices, who at times sounded incredulous about the proposal to halt the workplace health precautions while Covid cases surge to new heights.
Conservative Chief Justice John Roberts questioned Keller about why the Labor Department did not have the authority to regulate the "special workplace problem" posed by the pandemic. But Roberts also expressed skepticism while questioning Solicitor General Elizabeth Prelogar, arguing for the Biden administration, about the federal government's efforts.
"It seems to me that the government is trying to work across the waterfront," he said. Roberts is likely a must-have vote for the Biden administration's rules to survive the high court's 6-3 conservative majority. Brett Kavanaugh and Neil Gorsuch, two of the three sitting justices appointed by former President Donald Trump, asked about the applicability of the "major questions doctrine," which would require Congress to weigh in on matters of such significance.
The debate, which centers on whether the federal government has the authority to enforce the sweeping public health requirements, arrives at the high court as the pandemic enters its third year. The rules' challengers include business associations, Republican-led states and religious groups. Court rulings on the emergency requests are expected relatively soon.
The Occupational Safety and Health Administration's rule, which requires workers to get vaccinated or be tested for Covid on a weekly basis, applies to companies with 100 or more employees. The rule from the Department of Health and Human Services would require vaccination for health-care workers in facilities that treat Medicare and Medicaid patients.
The two mandates cover roughly two-thirds of all U.S. workers — about 100 million Americans, according to the White House. President Joe Biden issued the mandates in early November, weeks before the first detection of the highly transmissible omicron variant drove infection rates to staggering new highs around the country.
Days later, the U.S. Court of Appeals for the 5th Circuit blocked the mandate for businesses from taking effect, with a three-judge panel ruling that its requirements were "staggeringly overbroad." But another federal appeals court reinstated the rule in December, ruling that OSHA has historically had wide latitude to enact safety measures, highlighting the danger to workers posed by the pandemic.
Illinois Department of Labor Weighs in Unclearly on Vaccine Mandate
Rules filed Friday by the Illinois Department of Labor require vaccines or testing mandates for employers of more than 100 employees. Monday was the deadline for large employers to provide their vaccine or testing mandate policies to the federal government.
The state agency's website said the final rules are not open to appeal or challenge and adopt the federal Occupational Safety and Health Administration's COVID-19 Vaccination and Testing Emergency Temporary Standard.
"These Rules are effective immediately, but give employers under the jurisdiction of Illinois OSHA until January 24 to begin to come into compliance with the requirements of the Emergency Temporary Standard by developing a workplace policy regarding vaccination and testing in accordance with the ETS," the IDOL website said.
The rules published by IDOL say by Feb. 24, employers must establish a policy on vaccination, determine the status of each employee with proof, and maintain records. Employers must also provide support for employee vaccination.
"Ensure employees who are not fully vaccinated are tested for COVID-19 at least weekly (if in the workplace at least once a week) or within 7 days before returning to work (if away from the workplace for a week or longer)," the rules said.
Among other rules effective Feb. 24, employers must require employees who test positive for COVID to disclose the diagnosis and employers must remove the employee from the workplace. Employers must require face coverings of those not fully vaccinated.
"Provide each employee information about the ETS; workplace policies and procedures; vaccination efficacy, safety and benefits; protections against retaliation and discrimination; and laws that provide for criminal penalties for knowingly supplying false documentation," the rules said.
During Friday's oral arguments in the case where private business groups are challenging federal vaccine or testing mandates, U.S. Supreme Court Chief Justice John Roberts asked what authority the federal government has in such decisions. "Why doesn't Congress have a say in this and why doesn't this be the primary responsibility of the states," Roberts asked.
Illinois Manufacturers' Association President and CEO Mark Denzler said employers support vaccines, but vaccine or testing mandates will send ripples across the economy. "We're getting dozens of phone calls a week from companies about how to comply with this," Denzler said. "It's costly, it's confusing, it's cumbersome."
Friday, the Illinois Department of Labor published emergency rules requiring vaccines for employers of more than 100 employees. The online publication didn't provide much clarity for if the mandates are being imposed on the private and public sector, or just the public sector.
Denzler said he got clarity from the state that the mandate is only for the public sector. "Think your cities and counties and school districts, but not the private sector," Denzler said. "And they have a little bit different dates. They don't have to have a plan in place until Jan. 24 and then start testing a little bit later."
A spokesperson for the Illinois Department of Labor said government employers in Illinois are subject to regulation and enforcement by Illinois OSHA while private employers are subject to enforcement by the federal government. The department wouldn't indicate what would happen if the
Also Friday, Illinois Gov. J.B. Pritzker issued another consecutive emergency proclamation concerning COVID-19. This marks the 22nd month of disaster proclamations that have brought dozens of executive orders ranging from a stay at home order, to closing schools, to closing businesses and requiring vaccines for educator and masks indoors.
Economy adds disappointing 199K jobs in December
The U.S. added 199,000 jobs in December as the omicron variant of COVID-19 began to spread through the country, according to data released Friday by the Labor Department. While the unemployment rate fell to 3.9 percent in December from 4.2 percent in November, last month's job gain fell far short of projections. Economists expected the U.S. to have added roughly 420,000 jobs last month after several weeks of low unemployment claims and signs of strength from private sector payrolls.
Despite the lackluster December job gain, the report showed signs of growing competition for sorely needed workers as employers struggle to keep up with the recovering economy. The jobless rate dropped to its lowest level since March 2019 as the labor force participation held firm, and average hourly earnings were up 4.6 percent on the year last month. The Labor Department also revised October and November's job gains up by a combined 141,000 jobs — the latest major upward correction of a disappointing initial report.
"Once one accounts for upward revisions to the past two reports," said Joe Brusuelas, chief economist at tax and audit firm RSM, "the change in total employment is 390K. While that is disappointing to the trading community, that is quite strong from the point of view of the underlying real economy."
The December jobs report likely reflects little of omicron's full impact on the economy. The two surveys conducted by the Labor Department to compile the employment figures occurred the week of Dec. 12, well before cases began spiking in major U.S. cities.
Several industries under pressure by the pandemic saw little to no job growth in December, a troubling sign as COVID-19 cases spike. The leisure and hospitality sector gained just 53,000 jobs in December, well short of the six-digit monthly gains seen earlier in the year. Employment in health care and retail flatlined last month, while manufacturing, construction and transportation services all saw solid job gains.
Paying Down the Unemployment Insurance Tab
One of the top issues that we'll continue to keep tabs on is starting to get talked about a little more. The question remains on how the state—and its employers and workers—will pay off a $4.5 billion debt in Illinois' unemployment insurance program.
The debt is owed to the federal government. It was racked up during the height of the COVID pandemic, when initial unemployment claims spiked to more than 500,000 a month in a state with a normal workforce of about six million.
The jobless figures since have slid down, with the Illinois unemployment rate now at 5.7%. But the state still owes Uncle Sam and, with hopes fading that Congress will forgive the debt, the feds are entitled to their money and roughly $2 million a week in interest.
That reality has caught the eye of Illinois Comptroller Susana Mendoza. "I don't like having to pay that much interest," she told me in a phone call. "We're probably going to have to pay it off." But how?
Mendoza says the state probably will have to tap some of the roughly $3.2 billion in funds left over from the last federal COVID relief bill, known as the American Rescue Plan Act of 2021, or ARPA. Gov. J.B. Pritzker has been resisting that in hopes of getting the debt forgiven, but may be weakening. "We're going to proceed and see what we can do at the state level," says a spokeswoman.
Also bringing the issue to the fore now is that, under law, benefit cuts to workers and tax hikes on businesses both will automatically go into effect unless management and labor come to a deal in an agreed-bill process. Sources on both sides of the table say they believe that at least initial talks are under way. A meeting was scheduled at 4 pm today to start discussions on agreed bills.
House Speaker Chris Welch also agreed with Illinois Comptroller Susana Mendoza that the rising debt in the state's unemployment trust fund is something that is going to have to be addressed this session—and that, "We're gonna have to use some portion of the ARPA dollars" to accomplish that.
Translation: Pritzker is going to have to follow the lead of other states and allow some of the $3 billion the state still has from the American Rescue Plan Act to be used for purposes, likely as part of a deal in which business pays more in taxes and workers get a little less in benefits or pay more for them. Either way, look for the issue to be resolved, perhaps as part of the proposed fiscal 2023 budget Pritzker will unveil soon.
Treasury rules against cities using pandemic aid to pay debt
The U.S. Treasury Department stuck by its rule that states and cities can't use pandemic relief aid to pay down debt. The Treasury released its final rule detailing how municipalities can use some $350 billion of aid from the Biden administration's American Rescue Plan. The rule bars governments from using the funds to pay debt service, one of several restrictions that the Treasury has put on the money. A bevy of governments like Illinois had asked the Treasury to relax that restriction, arguing that they needed to take on debt when the pandemic upended their finances in 2020.
The Treasury has emphasized that the lifeline to states, cities, counties and other governments is intended to help them rebuild their workforces, maintain government services and aid in the U.S. economic recovery. The final rule also bars governments from using the aid to replenish rainy day funds and to pay off legal settlements.
"First, debt service and reserve replenishment costs do not constitute the provision of services to constituents," the Treasury's final rule says. "As noted in the interim final rule, financing expenses – such as issuance of debt or payment of debt service – do not provide services or aid to citizens."
Biden calls for changing Senate rules to allow voting bills to pass
President Biden on Tuesday gave his full-throated endorsement for changing Senate rules to allow federal voting rights legislation to pass via a simple majority instead of a 60-vote threshold.
Biden has in the past expressed an openness to tweaking Senate rules, such as reinstating the talking filibuster. But in Tuesday's remarks, he made clear he supports changing the rules "whichever way they need to be changed to prevent a minority of senators from blocking action on voting rights," setting the stage for high stakes fight in the Senate.
City of Joliet Special City Council Meeting – Alternative Water Source Update
Pursuant to Section 2.02 of the Open Meetings Act 5 (ILCS 12/1 et seq.), notice is hereby given that a Special Meeting of the City Council, City of Joliet has been called for Thursday, January 13, 2022, at 5:30 p.m. in the City Council Chambers, Joliet City Hall, 150 W. Jefferson Street, Joliet, Illinois for the following purpose:
1. Presentation: Alternative Water Source Program (AWSP) Overview and Status Update
2. Presentation and Discussion: Update on Water Commission Formation Efforts
3. Presentation and Discussion: Update on AWSP Funding and Financial Strategy
4.Presentation and Discussion: 2021 Preliminary Engineering and Program Accomplishments
5. Presentation and Discussion: Look Ahead – 2022 and Beyond
IDOT Virtual Workshops
The Illinois Department of Transportation will be offering several free, virtual workshops that will be hosted in January that may be of interest to some of our members. These workshops, entitled Building Blocks of Success, are designed for firms interested in participating in the Disadvantaged Business Enterprise (DBE) program and will focus on building skills to bid on state construction projects.
These workshops offer an opportunity for eligible small businesses in Will County to learn about the process for bidding on state construction projects. This is especially timely, as the ongoing Rebuild Illinois program is bringing millions of dollars' worth of construction projects to Will County.
Administered by IDOT, the DBE program provides minorities, women and other eligible small businesses opportunities to participate in highway, transit and airport contracts that are federally and state funded.
The workshop dates and topics are:
Jan. 13, 10 a.m. to noon: Improving your Personal Business (D&B) Credit Score
Jan. 25, 10 a.m. to noon: QuickBooks: Setting Up your Company
Jan. 26, 10 a.m. to noon: QuickBooks: Performing Day-to-Day Tasks
Jan. 27, 10 a.m. to noon: QuickBooks: Reporting
Use this link for more information and to register for each event: https://www.eventbrite.com/o/idot-supportive-services-15629822218
Future topics covered include financing, additional QuickBooks training, estimating and bidding, insurance, management, steps needed to be certified as a DBE firm and more. Questions can be directed to IDOT's DBE Resource Center at (312) 939-1100. Businesses can find more information on being about a certified DBE at www.idot.illinois.gov/dbe.
Finally, some news that needs to be shared as for several months all of you may have heard about declining blood collections. Our local American Red Cross of the Illinois River Valley office has announced that we have now reached a critical point and are announcing today that the American Red Cross is facing a national blood crisis – its worst blood shortage in over a decade, posing a concerning risk to patient care. Blood product distributions are outpacing donations. At times, as much as one-quarter of hospital blood needs are not being met. At this time, they are not looking to add drives, due to staffing challenges, but ensure all appointments across all drives are filled.
Why is this happening? The pandemic has hit the Red Cross hard. Since it began, the Red Cross has seen about a 10% decline in the number of people giving blood. At schools and colleges, we've seen a 62% drop in drives since the start of the pandemic. It's also caused ongoing blood drive cancellations and staffing issues. The current surge in COVID-19 cases may compound the already dire situation.
This is truly a crisis. Doctors have been forced to make difficult decisions about who receives blood transfusions and who will need to wait until more products become available. Blood and platelet donations are critically needed to help prevent further delays in vital medical treatments.
Here are the ways you can help:
Use the Blood Donor App, visit RedCrossBlood.org or call 1-800-RED CROSS (1-800-733-2767) to schedule your blood or platelet donation appointment.
Send a personal message to your friends, family, and social networks.
If you are a member of a local community organization, please consider sharing an email message with the group encouraging them to give now.
Stay well,
Mike Paone
Executive Vice President
Joliet Region Chamber of Commerce & Industry
mpaone@jolietchamber.com
815.727.5371 main
815.727.5373 direct