Chamber Members:
Tonight is the first Presidential debate. Many will be tuning in to hear what each of the candidates has to say. Don't forget about the possible federal government shutdown as the Senate resumes consideration of the continuing resolution to extend government funding through December 11. Funding for the government expires on Wednesday night. Closer to home, Governor Pritzker today announced that a member of his staff has tested positive for COVID and he'll be self-quarantining for the next 14 days after he tested negative.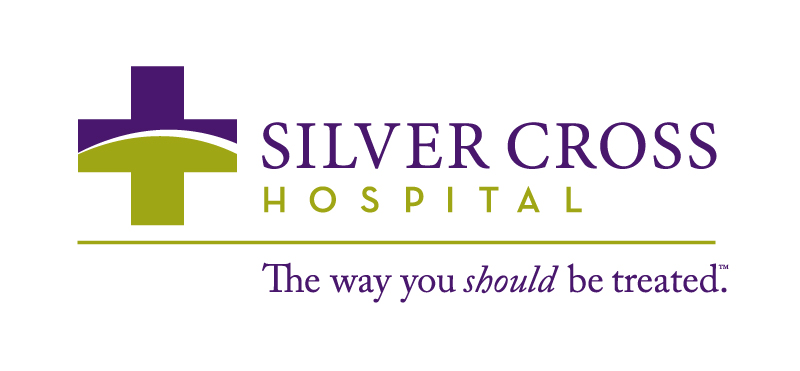 *Daily Coronavirus update brought to you by Silver Cross Hospital
House Democrats Unveil Scaled Back Relief Package
House Democrats on Monday unveiled a scaled-back $2.2 trillion coronavirus relief package, a last-ditch effort to pressure White House negotiators to come back to the table and strike a bipartisan deal before the election.
This pared-down HEROES Act is $1.2 trillion less than the original bill passed by the House last spring and includes the following:
$436 billion in emergency aid for state and local governments
$225 billion for schools and childcare
Additional round of $1,200 stimulus checks for most Americans
Money to restore $600 expanded unemployment payments through January
$75 billion for testing, contact tracing and other health care efforts
Billions for housing assistance
Funding to shore up the census, U.S. Postal Service, and elections
HEROES Act 2.0 also includes a key provision backed by President Trump and his GOP allies: $25 billion to stave off thousands of layoffs at passenger airlines, as well as $3 billion for airline contractors. The damaged restaurant industry would receive $120 billion in aid under the Democratic plan as well.
In a letter to colleagues Monday night, Pelosi did not indicate whether the House would vote on the new package. But Democratic lawmakers and aides said, barring a last-minute agreement with Mnuchin, they anticipated a vote on the legislation on Wednesday or Thursday, before lawmakers depart Washington and turn their focus to the campaign trail.
A Little Further on the Airline Industry
Tens of thousands of airline workers will lose their jobs in a matter of days if Congress is unable to break through its gridlock, even though a majority of lawmakers support heading off the looming layoffs for an industry that's been decimated by the coronavirus.
Airline unions have been pleading with Congress for months to extend the Payroll Support Program, a $32 billion program of airline payroll support grants given as part of the CARES Act, a condition of which required that airlines not involuntarily lay off workers until after Sept. 30.
Without an extension of the program, which would require a $28 billion cash infusion, airlines say they will have to start laying off pilots, flight attendants, mechanics and more. At least some percentage of those workers, in virtually every community across the country, would head to the unemployment office right before the November election.
Rapid Testing to States
President Trump announced that the federal government will ship 100 million rapid coronavirus tests to states by the end of the year. "The support my administration is providing would allow every state to, on a very regular basis, test every teacher who needs it," Trump said.
The White House said last month it was buying 150 million of the tests, made by Abbott Laboratories. Each cost $5 and can be analyzed in 15 minutes without the use of laboratory equipment.
The first shipments, totaling 6.5 million tests, will be sent this week, and the amount each state receives will be based on population. Governors will be deciding how to use the rapid tests they receive, but Trump and HHS testing czar Brett Giroir encouraged state leaders to deploy the tests to help reopen schools.
HHS already sent a few million of the Abbott antigen tests to nursing homes and assisted living facilities, historically black colleges and universities, and areas damaged recently by wildfires and hurricanes.
Reminder Again of Existing Grants
Business Interruption Grant Program
Applications for a second round of funding are now being accepted and can be found here:  https://www2.illinois.gov/dceo/SmallBizAssistance/Pages/C19DisadvantagedBusGrants.aspx
A total of $220 million will be made available for small businesses of all types in Illinois. Grants will be awarded and funded on a rolling basis until funding is depleted. The grant size will be equivalent to two months of expenses.
Upcoming webinars:
Finally, an interesting article to share predicting a situation that has not received much coverage, if any at all –
Some Workers Face Looming Cutoffs in Health Insurance
Health coverage is a major expense for employers, especially those in small businesses, as they deal with the pandemic's economic fallout. Many may face end-of-year renewal deadlines that are harder and harder to afford.
The thousands of small businesses that had always expressed difficulty in providing employee health insurance under Obamacare are now in far worse trouble because of the pandemic.
Not only are businesses shedding workers, with the nation's unemployed numbering roughly 13.6 million, but employers are also cutting expenses like health coverage, and projections of rising numbers of uninsured have grown bleak.
Tens of millions of people could lose their job-based insurance by the end of the year, said Stan Dorn, the director of the National Center for Coverage Innovation at Families USA, the Washington, D.C., consumer group. "The odds are we are on track to have the largest coverage losses in our history," he said.
While estimates vary, a recent Urban Institute analysis of census data says at least three million Americans have already lost job-based coverage, and a separate analysis from Avalere Health predicts some 12 million will lose it by the end of this year. Both studies highlight the disproportionate effect on Black and Hispanic workers.
Many businesses have tried to keep their workers insured during the pandemic. Employers relied on government aid, including the Paycheck Protection Program authorized by Congress to ease the economic fallout, to pay for premiums through the spring and summer.
Government funding appears to have "prevented the economic crisis from becoming a coverage crisis right away," said Leemore S. Dafny, a professor at Harvard Business School and one of the authors of a report last month looking at the pandemic's effect on small business.
Describing those employers as "the proverbial canary in the coal mine," the researchers say there could be significant coverage losses if insurers and lawmakers fail to act in the coming months. Nearly a third of small businesses surveyed in late June said they were not sure they could keep paying premiums beyond August, according to the report.
"We will probably really start to see it during renewal time, November and December," said Mark Hall, the director of health law and policy at Wake Forest University. "That will be when the money really dries up." For many of these companies, insuring their workers has become increasingly difficult.
Health insurers, whose profits have soared as people stayed away from hospitals and doctors, have been stingy in offering businesses much in the way of breaks, according to the Harvard report. Just 14 percent of the companies said they received premium credits or a longer grace period. The insurance companies insist they are providing refunds to their customers, but some business owners say they have had more luck with their landlords or the electric company than their health insurer.
Small businesses are traditionally the least able to afford health benefits for their employees. While nearly all large companies offer insurance to their employees, only 56 percent of firms with fewer than 200 employees provide coverage, according to the most recent survey by the Kaiser Family Foundation.
"Health insurance is an enormous cost for small businesses," said Amanda Ballantyne, the executive director of the Main Street Alliance, an advocacy group for small businesses. "It continues to be even after the passage of the Affordable Care Act." Many businesses say they need Congress to provide more money, and health insurers say they support federal efforts to help employers continue their coverage. "We believe Congress should provide temporary subsidies or direct financial assistance for employers to protect the health and financial stability of hard-working Americans," said Justine Handelman, a senior vice president at the Blue Cross Blue Shield Association, which represents the nation's Blue Cross plans.
Under the Affordable Care Act, insurers must return the excess profits if they do not spend at least 80 or 85 cents out of every dollar in premiums on customers' health care. But even that provision strikes some as inadequate, given the current circumstances and the timing of the potential rebates.
Stay well,
Joliet Region Chamber of Commerce & Industry Staff and Board of Directors
Mike Paone
Vice President – Government Affairs
Joliet Region Chamber of Commerce & Industry
mpaone@jolietchamber.com
815.727.5371 main
815.727.5373 direct