Chamber Members:
Welcome to the first day of FALL, believe it or not. A new season brings change and we've certainly seen no shortage of change over the last six months. With that said, the first topic to hit on today is not a change at all from what we've advocated for over the years, but a little bit of a change in what we focus mainly on here in this update.
Voting is an important right that all should exercise no matter who you're voting for and in these days, how you choose to make that vote. Encourage those within your organizations to make sure they are registered and as always, we've advocated employers to be flexible with those asking for time at the beginning or end of the day to have some time to vote (of course if voting in person).
Second, we need to make sure we're all counted. Make sure not only you, but again those in your organization have taken the time to be counted as part of the Census 2020. Our region deeply depends on a full and accurate count. If we do not see maximum funds, it can effect the changes that could occur with these funds.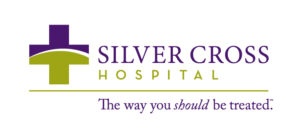 *Daily Coronavirus update brought to you by Silver Cross Hospital
Fed Chair to Appeal to Congress One More Time
Federal Reserve Board Chairman Jerome Powell will head to Capitol Hill this week for three days of testimony in what will likely be his last chance to try to push Congress toward another coronavirus relief bill before Election Day.
For months, Powell has told lawmakers that the Fed has "lending powers, not spending powers," and that significant COVID-19 aid is needed sooner rather than later. Without it, Powell warned as recently as last week, millions of Americans may continue to suffer from joblessness and homelessness despite a gradual improvement in the economy.
Powell is set to make the case for stimulus this week before three congressional committees, but the close ties between Powell and lawmakers that won the Fed wide bipartisan praise and billions to backstop the crisis response early on in the pandemic may yield little progress toward his goal.
The Fed is also facing criticism of its own response to the crisis as ambitious programs meant to bolster businesses and local governments have stumbled out of the gate. Lawmakers in both parties have pushed the Fed to lower the eligibility thresholds for its Municipal Lending Facility for state and local governments and few companies have been able to access loans from the Fed's Main Street Lending Program.
Illinois Sets New Record
Illinois set a new one-day statewide testing high for COVID-19 over the weekend and is now averaging 52,000 tests per day, third highest in the nation, Governor Pritzker said Monday. The 74,286 tests during a 24-hour period reported on Saturday, a new high, pushed Illinois past 5 million tests over the course of the pandemic.
During a news conference in Springfield, Pritzker lauded the state's testing program as "by far the best testing state in the Midwest," and one of the fastest states in delivering test results.
Illinois Department of Public Health Director Dr. Ngozi Ezike acknowledged there are some health care providers and hospital systems that impose criteria for testing that can limit access, including a requirement that the person being tested has symptoms. "We are reaching out and asking that these providers remove these barriers" and open up testing by joining the department's network of lab providers, Ezike said.
Governor Still Opposed to High School Football, Volleyball, and other Contact Sports
Governor Pritzker said he still isn't convinced high school football, volleyball, and other contact sports can safely be played at this stage of the coronavirus pandemic. Pritzker said some high school sports are being played that don't involve direct contact between players such as cross country, swimming, tennis, and baseball.
"There's quite a long list of relatively low risk sports that have been allowed as a result of the decisions by our doctors," he said.
Pritzker remained unswayed by the fact that surrounding states have allowed football and other contact sports to be played at the high school level this fall. He also dismissed the fact the National Football League is two weeks into its season without any large outbreaks of the COVID-19 virus. Professional sports leagues have the resources to do more testing and undertake extensive cleaning of their facilities that are beyond the abilities of most school districts, he said. He also said now is not the time to relax the state's efforts at combating the virus.
Fall and Winter Outdoor Dining Released for City of Chicago
On Monday, the city of Chicago shared guidelines to help bars and restaurants make plans. To participate, all establishments must have a sidewalk cafe permit, an outdoor patio license or an expanded outdoor dining permit.
While some restaurants may see this as an opportunity to extend outdoor dining, other smaller restaurants see fall and winter outdoor dining as yet another expense that they must incur. Ultimately, the goal for many restaurant owners is to get the city to approve increased capacity for indoor dining.
The possibility of loosening the current 25% capacity restriction for in-person dining exists if the city is able to get its case numbers and positivity percentage down, said Dr. Allison Arwady, Chicago's public health commissioner, during a news conference last week. Although Arwady said she did not think restaurants were a major source of spread in Chicago, there is still an increased risk in any indoor setting, and the city is also prepared to tighten restrictions should cases spike again.
Reminder Again of Existing Grants
Business Interruption Grant Program
Applications for a second round of funding are now being accepted and can be found here:  https://www2.illinois.gov/dceo/SmallBizAssistance/Pages/C19DisadvantagedBusGrants.aspx
A total of $220 million will be made available for small businesses of all types in Illinois. Grants will be awarded and funded on a rolling basis until funding is depleted. The grant size will be equivalent to two months of expenses.
Will County Small Business Assistance
Will County has earmarked more than $24 million for a Small Business Assistance Grant Program to provide financial assistance to small businesses impacted by COVID-19 so they can maintain operations. Selected businesses may receive up to $15,000 in grant assistance.
Applications are open up until September 28 and along with more info can be found here: https://willcountyillinois.com/CARES-Act/Local-Business-Assistance
Joliet City Center Special Service Area Emergency Retailer/Restaurant Grant Guidelines PHASE II
The Emergency Retailer/Restaurant Grant is intended to provide financial relief from the COVID-19 pandemic for City Center businesses. This grant provides funding directly to retailers or restaurants who are renting or leasing space within the Special Service Area. This grant is not intended for property owners. The use of funds is flexible in nature and is intended to assist businesses to pay employees or other operating expenses. The grant applicant shall identify specific uses for the money. Phase II grants are open to businesses that received a Phase I grant.
More information and a downloadable application can be found here: https://www.jolietdowntown.com/
Next Virtual Conference: Community Disaster Preparedness: Red Cross Ready Rating
Please join the Joliet Chamber and the American Red Cross for a free, interactive virtual conference about the importance of Ready Rating and why it is important for businesses, schools and organizations to be prepared for disasters and other emergencies. This will take place this Friday, September 25 at 11 AM.
The presentation will cover:
Why Disaster Preparedness is Important
What the Red Cross Ready Rating Is
How Ready Rating Works
Call to Action – How the Chamber of Commerce and the Red Cross can Partner to Serve the Community
You may register to attend here: http://jolietchamber.chambermaster.com/events/details/2020-webinar-september-25-community-disaster-preparedness-red-cross-ready-rating-5957
Stay well,
Joliet Region Chamber of Commerce & Industry Staff and Board of Directors
Mike Paone
Vice President – Government Affairs
Joliet Region Chamber of Commerce & Industry
mpaone@jolietchamber.com
815.727.5371 main
815.727.5373 direct