Chamber Members:
As we start a new week, hopefully you've seen enough reminders about the existing aid that is out there for your businesses. If for some reason not, we'll start off today by quickly listing three opportunities currently open. Make sure you check them out if you have not yet done so. With that said, below we take a look at the current state of our economy, more confusion, and a tip from Warren Buffett (no, it's not a stock tip).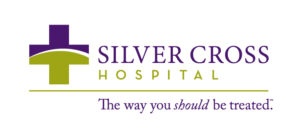 *Daily Coronavirus update brought to you by Silver Cross Hospital
List of Existing Grants
Business Interruption Grant Program
Applications for a second round of funding are now being accepted and can be found here:  https://www2.illinois.gov/dceo/SmallBizAssistance/Pages/C19DisadvantagedBusGrants.aspx
A total of $220 million will be made available for small businesses of all types in Illinois. Grants will be awarded and funded on a rolling basis until funding is depleted. The grant size will be equivalent to two months of expenses.
Will County Small Business Assistance
Will County has earmarked more than $24 million for a Small Business Assistance Grant Program to provide financial assistance to small businesses impacted by COVID-19 so they can maintain operations. Selected businesses may receive up to $15,000 in grant assistance.
Applications are open up until September 28 and along with more info can be found here: https://willcountyillinois.com/CARES-Act/Local-Business-Assistance
Joliet City Center Special Service Area Emergency Retailer/Restaurant Grant Guidelines PHASE II
The Emergency Retailer/Restaurant Grant is intended to provide financial relief from the COVID-19 pandemic for City Center businesses. This grant provides funding directly to retailers or restaurants who are renting or leasing space within the Special Service Area. This grant is not intended for property owners. The use of funds is flexible in nature and is intended to assist businesses to pay employees or other operating expenses. The grant applicant shall identify specific uses for the money. Phase II grants are open to businesses that received a Phase I grant.
More information and a downloadable application can be found here: https://www.jolietdowntown.com/
Illinois Economy Rebound
One out of every eight jobs disappeared after Governor Pritzker ordered all but the most essential businesses to shut down. There has been some rebound in employment as segments of the economy reopened, but 426,600 Illinois jobs, or 7 percent, still hadn't been recovered by the end of August. That's slightly lower than the nationwide decline of 7.6 percent.
The state's economy is likely to get worse before it gets better, as federal coronavirus relief funds—such as $600 a week in extra unemployment benefits for workers or Paycheck Protection Program loans to companies—run out. Layoffs have hit hardest among lower-earning workers, who tend to spend most if not all their earnings on basic necessities, rather than salting away some money as higher-paid people can. That means their job losses will translate directly into lower spending, hurting businesses and potentially triggering more layoffs.
Retailers are at risk from any hit to consumer spending, especially heading into the holiday shopping season. Retail employment already is down 4 percent since March. COVID-19 has taken the greatest toll on hotels, restaurants, and aviation, based on layoff notices filed with the state of Illinois. Between March and August, hotels said they would lay off nearly 19,000 workers. Airlines, car-rental agencies, and caterers planned nearly 13,000 layoffs. Restaurants planned to eliminate more than 4,000 jobs.
Arts and entertainment, spanning everything from theaters to theme parks, has seen the greatest employment drop-off in percentage terms, falling 27 percent, according to the Illinois Department of Employment Security.
The travel industry, from airlines to hotels, is slowly picking up. But it's nowhere close to normal. Air travel remains down 70 percent, and airlines such as United and American are bracing for staff cuts of 25 percent or more if federal support isn't extended.
As we move closer to the end of September and the November elections, the need for federal aid has not changed. From reading above, we should all agree that this need is now and cannot wait any longer.
Speaking of the Need … Lawmakers Fear Voter Backlash
Lawmakers in both chambers are feeling heavy pressure to win relief for their communities as the U.S. death toll ticks toward 200,000, small businesses continue to close, schools struggle to reopen and millions remain out of work.
With the elections just 46 days away, members of both parties worry the long partisan impasse means they won't be able to deliver for voters — and they'll be punished at the polls for doing nothing. Yet both chambers left Washington this week with no deal in sight, frustrating lawmakers heading home to get an earful from shell-shocked constituents.
In the Senate, Majority Leader Mitch McConnell has refused to consider any package topping roughly $1 trillion, even as President Trump has urged GOP leaders to back "much higher numbers" and a handful of upper-chamber Republicans face diminishing prospects of keeping their seats.
In the House, moderate Democrats are pressing hard on Speaker Nancy Pelosi to move legislation to address the dual crises, even absent a deal with Republicans in the Senate and White House. But party leaders haven't budged from their offer in excess of $2 trillion.
How — or if — the impasse is resolved remains anyone's guess. But the rank-and-file exasperation is bubbling up as the clock ticks toward November without even an agreement among negotiators to come to the table on more coronavirus stimulus.
Vote By Mail Confusion
A new state law that was supposed to make it easier to vote by mail this fall is having an unintended side effect, one that's giving tens of thousands of voter's heartburn rather than relief.
Under the new law, adopted this spring with an eye toward helping voters safely navigate the COVID-19 pandemic, almost all voters are supposed to automatically receive applications to vote by mail, instead having to crowd into a local polling place. To make sure they actually get the application, and perhaps to nudge people to return it and vote, a follow-up letter is supposed to go to those who don't reply, but the list of those who haven't responded is as much as three weeks out of date, according to the Illinois State Board of Elections. That means "conceivably, a couple hundred thousand" people who did apply for mail ballots are getting letters saying they didn't, says board spokesman Matt Dietrich.
Here's the problem: Under the law, Illinois Secretary of State Jesse White's office is supposed to mail, no later than Sept. 15, to anyone who hasn't returned the mail ballot application sent to them by the local county clerk or, in Chicago, the city Board of Elections. White did just that— "We followed the law," says a spokesman—sending out roughly 6.4 million letters.
But the names of those getting the letters came from the state election board. And it got the lists of names from the state's 102 county clerks and the city board. Well, some of those clerks submitted their lists a little early, says Dietrich. And both the state board and White's office needed time to process all that mail.
Bottom line: Someone who actually did fill out a mail ballot application as late as Aug. 27 may not have shown up yet on the list of those getting the letter from White that was mailed no later than Sept. 15. "There was a gap," Dietrich says.
If you got such a letter, but did apply for a ballot, Dietrich suggests checking with your local election authority to make sure your request was received. So far, 1.7 million Illinoisans have formally requested a mail ballot. Those should go out later this month. Meanwhile, expect a rerun of sorts in October. Under the new law, by Oct. 15 White is supposed to send out a second reminder letter to anyone who hasn't returned their mail ballot application.
More CDC Confusion
The Centers for Disease Control and Prevention (CDC) said Monday that revised guidance quietly posted on Friday that said airborne transmission was thought to be the main way the virus spreads was "posted in error." The revised guidance has now been removed from the CDC's web site.
"CDC is currently updating its recommendations regarding airborne transmission of SARS-CoV-2 (the virus that causes COVID-19)," the CDC wrote. "Once this process has been completed, the update language will be posted." The CDC guidance on the coronavirus is now the same as it was before the revisions.
This guidance states: "The virus is thought to spread mainly from person-to-person." It mentions the virus "may be spread in other ways" but does not mention it being airborne. Public health experts were pleased with the updated guidance, saying evidence shows COVID-19 can be spread through the air and that the public should be made aware of that fact.
The World Health Organization issued a warning in July, saying that coronavirus could be spread through people talking, singing, and shouting after hundreds of scientists released a letter urging it to do so.
The CDC said the guidance posted Friday was a "draft version of proposed changes." It is not clear if that draft will eventually become the CDC's guidance, or if it will go through additional changes. The now-deleted guidance had noted that the coronavirus could spread through airborne particles when an infected person "coughs, sneezes, sings, talks or breaths."
Next Virtual Conference: Community Disaster Preparedness: Red Cross Ready Rating
Please join the Joliet Chamber and the American Red Cross for a free, interactive virtual conference about the importance of Ready Rating and why it is important for businesses, schools and organizations to be prepared for disasters and other emergencies. This will take place this Friday, September 25 at 11 AM.
The presentation will cover:
Why Disaster Preparedness is Important
What the Red Cross Ready Rating Is
How Ready Rating Works
Call to Action – How the Chamber of Commerce and the Red Cross can Partner to Serve the Community
You may register to attend here: http://jolietchamber.chambermaster.com/events/details/2020-webinar-september-25-community-disaster-preparedness-red-cross-ready-rating-5957
Finally, a story to share that you can use during this time to brush up on your communication skills.
Warren Buffett Says All the Brainpower in the World Won't Matter Unless You Have This Skill. It's a known fact that legendary investor Warren Buffett grew up terrified of public speaking. Terrified to the point of losing his lunch. He once told the BBC, "I couldn't do it. I mean I would throw up and everything."
That is, until Buffett took a Dale Carnegie public speaking course. That course ended up changing his life. To this day, the only thing you'll see hanging from his office wall is the certification from Carnegie's course.
Public speaking involves communicating your message at a high level to persuade others. But you don't need to be a public speaker to be successful. What you do need, however, is the ability to effectively communicate, period.
Here are three simple tips:
Be a storyteller
Billionaire Richard Branson wrote in 2016, "Today, if you want to succeed as an entrepreneur, you also have to be a storyteller." The reason it works is that stories build trust with your audience, or the person sitting across from you in a one-on-one meeting. Branson adds, "Storytelling is as old as the campfire and as young as a tweet. What moves people is someone who is credible."
Take Steve Jobs, for example. His presentation of the iPhone in 2007 is still one of the best business speeches ever delivered. Jobs captivated us with a simple story that inspired us to own an iPhone.
Watch other speakers
How do you know what good public speaking looks like? Watch the best speakers do it. Learning from other people's styles is a great way to improve your own. When you observe the best speakers communicate, the point is not to copy their delivery as your own–that's just disingenuous and fake. What you want to study and pick up from the best in the business (think Simon Sinek) is how to master:
Your introduction: Does your first sentence or intro engage and grab your audience's attention? Does it involve a personal story?
Your main message: Is the structure of your message easy to follow? Does your audience emotionally connect to the message?
Your conclusion: Is it clear, concise, and memorable? Is there a strong takeaway with a compelling call to action?
Watch yourself
A great way to improve your speaking and communication is to record and watch yourself speak for a few minutes. Ask yourself a question like, "What is your purpose in life?" Then listen and take notes of what worked and didn't work. Practice over and over for a few days until you get comfortable with how you're presenting yourself. You'll soon notice how much more confident you'll sound after several tries.
Stay well,
Joliet Region Chamber of Commerce & Industry Staff and Board of Directors
Mike Paone
Vice President – Government Affairs
Joliet Region Chamber of Commerce & Industry
mpaone@jolietchamber.com
815.727.5371 main
815.727.5373 direct