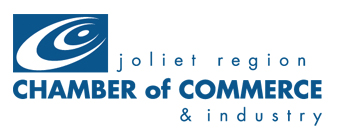 From Mike Paone – Chamber VP
As we near the Illinois primary election on Tuesday, March 17 the Chamber urges everyone to get out and vote. In addition, consider both urging employees to exercise their right to vote and allowing for some flexibility on giving time early or at the end of the day to get to the polling locations. Early voting is now open as well, visit www.thewillcountyclerk.com for full voter information. Election judges are still needed too.
Anticipation grows as we expect more action to take place especially on the State level once the primaries are over. First though, an update on the local level concerning an ongoing project and an ongoing effort.
The Will County Board recently approved an agreement for tolling on the eventual Houbolt Rd. extension in February. The project has been in the works since 2016 and appears to be nearing finalization so ground can be broken. A maximum toll rate was set up, but the actual rate will be determined by the market at the time of opening. Two years is the construction time table, with hopes of that beginning here in 2020.
Census 2020 is a local effort that all businesses and organizations need to be aware of. An accurate count ensures the approximately $200 million in government funding Will County receives every year from programs which rely on census data. Local governments can lose about $1,400 per uncounted person a year or $14,000 over the next decade. April 1 is Census Day and all should share the importance of being in the count. Infrastructure, schools, social service agencies, and other vital services are certainly impacted by this funding. Business decisions to potentially build or expand offices, factories, and stores, which create jobs definitely comes in to play here as well. For more information visit: https://www.joliet.gov/residents/2020-census
On to what is happening on the State level. Governor Pritzker delivered his budget address on February 19th with a price tag of $42 billion. The increased budget of $2 billion shows an investment in areas such as education including k-12 and higher education, but depends heavily on the passage of the Graduated Income Tax Amendment. The proposal would increase education funding by $350 million. An additional measure touted in the address is the creation of a "rainy day" fund with contributions of $100 million. It is nice to see this creation, but realistically this amount equals roughly 1 day of spending in Illinois. Since the GIT Amendment won't be voted on until November, the budget holds $1.4 billion in reserve. Other suggestions in the address included hiring more state workers, the combination of the workers' comp anti-fraud unit and the anti-fraud unit at the Department of Insurance, the combination of the Department of Labor and the Department of Employment Security, combining the Coroner training board with the Department of Health, and 700 plus boards and commissions throughout state government. We look forward to seeing policies by the end of session in May that continue economic growth and job creation, coupled with relief and reform rather than additional tax increases.
Two areas of revenue growth that receive continued attention are Gaming and Recreational Cannabis. Recreational Cannabis sales tax generated $10.5 million in revenue in the first month of sales. A total of $39 million plus was purchased in January, with nearly $9 million coming from customers outside of Illinois. Expansion of this industry will occur this summer.
Numerous reports indicate that Illinois is also getting ready to open Sports Gaming by the end of March, actually just in time for "March Madness." This new revenue source comes at a time when the tax yield for the first time off of video gaming terminals ($528 million) surpassed that of the ten casinos in Illinois ($455 million). Chicago is still working out terms as well to bring in a casino. Estimates show the potential revenue would be $1.2 billion with nearly $900 million rolling into the state.
Property Tax reform is a topic that we continue to watch. Recently, a report surfaced that the Cook County Assessor is pushing to disclose confidential info for assessment purposes that would equal a greater portion of the property tax burden on to commercial and industrial tax payers. Other areas talked about contributing to relief include the expansion of sales tax on services, retirement income tax, consolidation of 7,000 units of government & hundreds of school districts, and the restriction & tightening of TIF's.
We also are keeping an eye on the Fair Maps effort. We support the need to remove politicians from drawing their own districts. Efforts through petitions to change this process have been thrown out in court so that leaves legislation that would need 60% support in both the House and Senate by May 3rd to go on the November ballot as a Constitutional Amendment. Nearly half of the House and Senate races in 2018 were uncontested and 82% were deemed uncompetitive. A recent Paul Simon Institute poll showed 64% of voters were in favor of this amendment. Talk with your Senator and Representative about this measure and urge their support.
Finally, more regulations could be coming down the pipeline including a ban on Styf containers in restaurants, making straws available only upon request, and a 10 cent fee on plastic bags. A new issue that could potentially develop is a limit placed on those who qualify for 1099 contract employee status. More info to follow.
On the Federal level, it's safe to say we are all likely watching what will happen with Presidential nominees. There is a potential issue with the fear of the Coronavirus as the situation continues to evolve, it is important for all employers to monitor the outbreak and implement strategies to protect their workforce while ensuring continuity of operations. To help educate employers and employees on how they can prepare for and address the impacts of the virus, the US Chamber of Commerce created a toolkit of resources that we hope you will use.
Coronavirus Toolkit:
Recently, Congressman Foster introduced the Partnerships for Progress and Prosperity Act that would strengthen the classroom to career pipeline. A grant program would be created and that grant would promote educational partnerships between employers, especially in STEM fields and local schools. Internships and apprenticeships would create exposure to various career opportunities at an early age.
Lastly, the Trump administration recently announced steps to modernize and streamline the National Environmental Policy Act (NEPA) regulations to improve environmental permitting and reduce delays that are hampering the construction of infrastructure projects. The U.S. Chamber is now leading a broad coalition — Unlock American Investment — to represent the business community and its workers in support of these proposed updates.
Hope to see you at the April 20 Legislative luncheon taking place at the Mistwood Golf Club!