Joliet Region Chamber of Commerce & Industry Community Leadership School is 41 Years Young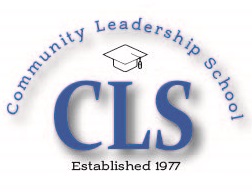 Community Leadership School (CLS) has been committed to transforming talented individuals into community leaders for over 41 years. We have enjoyed these incredible years of educating the up-and-coming within our community and now we have refreshed our look and expanded our programs.
The goal of CLS is to engage future leaders and mentors while providing the tools necessary to become more active in the community. Through this program, students will learn about people, organizations, and institutions that make up our community, while discovering their own leadership qualities within. We are committed to providing a program of the highest value to our community members. Forever mission focused, our growth is boundless.
"For our 41st annual class offering, we have challenged our committee to bring additional features to our programming to further develop the future community leader(s) on your staff. Some of the enhancements include personal development opportunities with a DISC assessment and a day trip to Springfield to experience our legislative process at work first hand. Also, we have brought back our Joliet area bus trip and we continue to improve on our service project initiative," states Kim Cunnea of Providence Bank, current committee chairperson of the CLS Committee.
Enrollment in the Community Leader¬ship School is open to individuals from all organizations and professions. The main criteria is a willingness to be¬come involved in community leadership.
Organizations are encouraged to sponsor promising young executives, new managers and other individuals who want to make the Joliet area a better place to live, work and play. Participants gain a broad understanding of the concerns and activities of governmental bodies, agencies, and organizations serving the region.
The sessions for the 2019 Community Leadership School will be held 7:30 a.m. to 9:00 a.m. every Thursday beginning January 10, 2019 through March 14, 2019. A continental breakfast is served at each session. During this intensive ten week period, students will hear from and interact with a panel of guest speakers from area businesses, government, education, labor and community—based organizations to discuss a variety of topics.
Students will be required to participate in an in-depth, team research project partnered with local non—profit organizations. The research project will require additional out of class time and participation. Presentation of group projects will be made during the final class session.
For more information or to enroll in the CLS Program, contact the Joliet Chamber of Commerce and Industry at (815) 727-5371 or email tmann@jolietchamber.com.