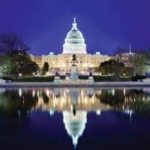 On March 14, the U.S. Senate took a big first step in support of Main Street businesses by passing S.2155 – Economic Growth, Regulatory Relief, and Consumer Protection Act with a bipartisan vote of 67-31. This will allow small to medium sized financial institutions to now focus more on their customers and potential customers rather than lengthy paperwork processes and other roadblocks.
The Fifth Circuit Court struck down the Department of Labor's fiduciary rule on March 15. DOL could appeal this decision, but for the time being, the rule is no longer in effect.The court has ruled on the side of America's retirement savers, preserving access to affordable financial advice. Over the past few years, many of you have reached out to members of Congress and the Obama/Trump administrations with your concerns about this issue.
A $1.3 trillion omnibus that will fund the U.S. government through September and provide the biggest federal spending increase in years also passed through Congress in March and was signed by President Trump on March 23. The new bill gives the Department of Defense a $61 billion increase, allowing it to increase troop levels and upgrade its weapons system. There is a fix to a provision in the new GOP tax law that had the unintended consequence of encouraging farmers to sell their products to cooperatives instead of to private companies. It provides funding for surface transportation programs above levels authorized in the Fixing America's Surface Transportation (FAST) Act, significant increases for Transportation Investment Generating Economic Recovery (TIGER) and rail grants, and greater spending for a number of other programs important to northeastern Illinois.
Finally, some more information regarding the conditions of our local roads. A recent report was released by the Illinois Chamber along with TRIP (A National Transportation Research Group) that says poor road conditions and congestion cost Illinois drivers nearly $16.4 billion a year. One-third of roads are in poor or mediocre condition and one-tenth of bridges are structurally deficient. See the full report here.