Joliet Region Chamber of Commerce & Industry to be Honored by Project Acclaim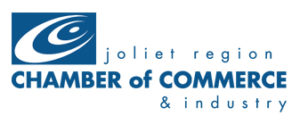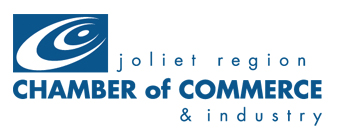 Joliet, IL. – October 18, 2017 – It is with great pleasure that we would like announce the Joliet Region Chamber of Commerce & Industry has been selected by Project Acclaim-honoring civic pride, a local recognition organization, to join the Hall of Pride. The Chamber and Will County's Sunny Hill Nursing Home join 137 members who have acted significantly to improve the local quality of life and make Joliet a better place to live. "Thank you to Project Acclaim for this prestigious award! We're honored to be recognized and owe a lot to our members, volunteers, and staff for their assistance in crafting the Chamber into what it is today," states Chamber President Mary Jaworski.
The Hall of Pride began highlighting local individuals and organizations in 1987 and a plaque for the Chamber will be placed among the other recipients in the Hall of Pride at the Joliet Public Library in downtown Joliet.
The Joliet Region Chamber of Commerce & Industry was initiated in 1914 and continues today as the collective voice force initiating action for the betterment of the entire community. The Chamber mission today reflects the same goals "to advance the interests of business, professional and service organizations in the Joliet Region, acting as their voice in governmental and social affairs, communicating and servicing their needs, and thereby enhancing the business environment and the local quality of life."
As part of the notification process for this award, the Chamber was informed that Project Acclaim was particularly influenced in its choice by the Chamber's active committees. Particularly interesting to Project Acclaim is the Chamber's Education Committee. Education programs include the Joliet Region Education Hawk Scholarship Fund for forty or more $1,000 scholarships annually, the Joliet Young Entrepreneurs Club, Joliet Partners in Education which fosters relationships between businesses and schools, the Joliet Area Great Teachers Award, the Joliet Top Student Banquet, and New Educators Breakfast. In addition, Project Acclaim cited the Chamber's work on creating four sub-groups including the Council for Working Women, the Joliet Area Young Professionals, Alianza De Negocios, and the African American Business Association.
Project Acclaim has scheduled a banquet for Thursday, November 2, 2017 at the Jacob Henry Victorian Ballroom, 15 S. Richards Street in Joliet beginning at 5:30 PM. For more information about the banquet and / or the programs and events as part of the Chamber program of work, please contact the Joliet Region Chamber of Commerce & Industry at 815.727.5371 or visit www.jolietchamber.com.