Legislative Update 11/6/2018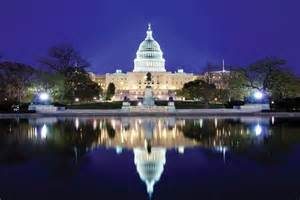 On Monday, the U.S. Supreme Court put an end to a legal battle over net neutrality rules, as they refused to hear an appeal to uphold the 2015 regulations. The argument was that the Federal Communications Commission (FCC) lacked the congressional authority to impose public-utility, common-carrier obligations on broadband internet access service. The fight for regulation of internet access is far from over however. A year ago, the FCC voted to repeal the net neutrality rules and that repeal went into effect in June. That decision is also facing a court challenge. A number of states have now implemented their own laws and regulations on internet service providers. It seems as if the best case scenario here would be for Congress to step in and draft legislation to stop the back and forth over net neutrality.
The Illinois Department of Employment Security (IDES) announced the regular unemployment rates for 2019 will be lower for more than 92 percent of the state's employers who are required to register and pay state Unemployment Insurance (UI) taxes. Illinois business owners are on target to pay $1.9 billion in UI taxes in 2018 and will pay $1.66 billion in 2019, an estimated $240 million decrease. In 2012, Illinois businesses paid $3.36 billion in UI taxes, which means the state has lowered the tax by 50.6 percent over the last seven years. Rates are determined by the ratio of unemployment charges to taxable wages paid in the state. The Illinois unemployment rate for September was down to 4.1 percent. The last time the Illinois jobless rate last stood at 4.1 percent was in February 1999.
The Illinois Department of Transportation has launched a new statewide, multiagency initiative to develop a testing program for connected and automated vehicles. Gov. Bruce Rauner created the initiative with an executive order directing IDOT to oversee Autonomous Illinois, a program aimed at advancing the state to the forefront in research on these emerging safety technologies. "As the transportation hub for the entire country, Illinois is ideally situated to be a leader in the research of connected and automated vehicles," Rauner said. "This technology is here and Illinois is ready to embrace it. Working with our public and private partners, we can make our roads safer, save lives, attract investment and create new high-tech jobs throughout the state. As part of the governor's executive order, IDOT will oversee a testing program that requires a driver to remain behind the wheel, capable of taking control of the vehicle at all times.
Finally, the Chicago Metropolitan Agency for Planning (CMAP) is looking toward the state to conduct a pilot study to evaluate how a per-mile fee could be established and invested fairly. More than 20 states are actively evaluating the road usage charge and six states have begun or completed pilot studies with voluntary participation by drivers. The recently adopted CMAP ON TO 2050 comprehensive regional plan recommends at least a 15-cent increase of the Motor Fuel Tax, which should also be indexed to inflation. In the near term, this would bolster the current gas tax, which the state has not raised since 1990, providing sorely needed revenues for infrastructure. Current revenues are clearly insufficient to keep the transportation system in a state of good repair, let alone enhance it. CMAP calculates a $24 billion gap over the next few decades to simply keep the system in the terrible condition it is in today. Across our region, nearly one in 10 bridges is rated "poor," as is one-quarter of every road mile. Regarding transit, about 25 percent of our rail cars have exceeded their useful life, with some dating back to the Eisenhower administration. Each day, the system's deterioration takes a real toll on residents and businesses, harming quality of life and the economy. By not paying for infrastructure, as a region we ensure that the expense is passed along to everyone via missed economic opportunities and time stuck in traffic.